So I bought one of these awhile ago and finally got around to installing it today, thought I'd share.

So you can buy them here http://www.carkoubou...arts_parts5.htm
I got mine through Jessie coz I was buying a whole bunch of stuff, not sure if you could buy direct but might be worth a go.

They come in a few different options, carbon fibre or gel coat, flat or recessed.
I went with a recessed gel coat and then painted myself.

I originally painted it gloss black, which came out nice but just didnt have enough vomit.


Added some of this.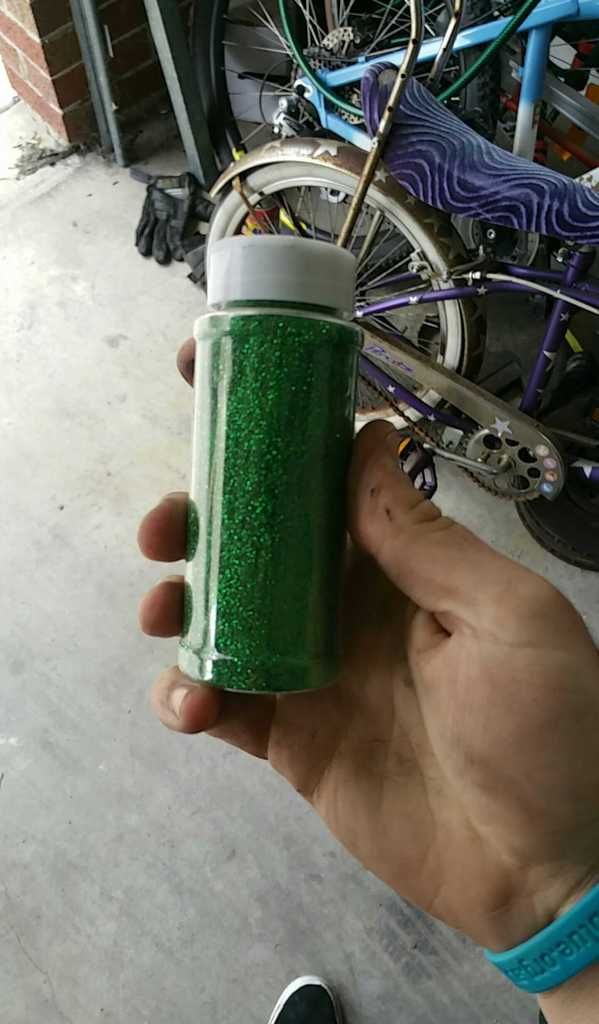 Few coats of clear and it came out like this.
Not perfect, glitter isnt even but it will do.


Anyway, Install.

There is a guide on here for pulling the stock swing vent out, but basically you need to use 2 butter knives to slide under 2 clips at the bottom of the vent, you'll feel it go under and push up the tabs, then just yank on it.
Disconnect the wiring plugs, one of which is the clock wiring, this one in fact.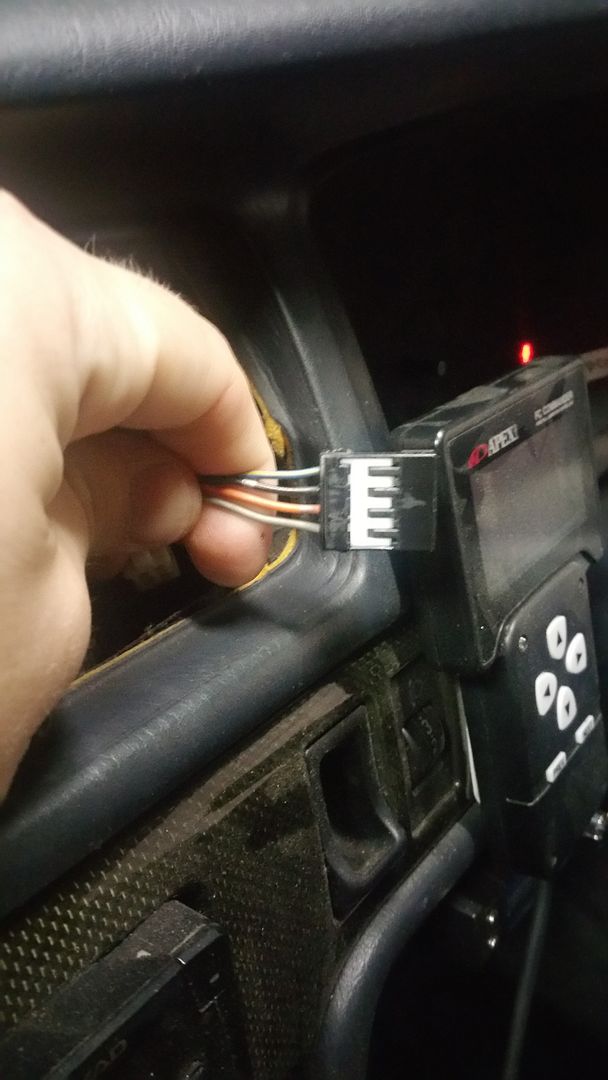 Now you can just splice into this loom if you like but i decided to chop the plug off. (leaving enough on the plug side so that i can resolder when im an old man and regret making my car gay)
Using a multimeter you can work out which wire is which, or you can just take my word for it but im a shady cunt.
Top to bottom
Blue w/ green : Constant 12V
Black : Ground
Orange : Illumination
Grey : Ignition
If you're using Defi gauges with the link unit thingy you'll find they also have a 4 wire plug for power.

Red : Constant 12V
Orange : Ignition
White : Illumination
Black : Ground

PERFECT! Exactly what we have at the clock!

So we connect as such. (note that i went back and properly joined these)

Always solder, twist and tape is for shitty nissan shit.
Putting down a piece of fabric or cardboard will catch any drops of solder, which shouldnt hurt your carbon surrounds but will crack your headunit and burn holes in carpet.
Heat shrink if you can be fucked, i just taped them each individually and then went around the whole lot.
Then run the cable to where ever you're putting the controller, I just went to the din slot below my headunit because it was the easiest, ill probably end up going to glovebox with the rest of my dodgy wiring in the future.
Success!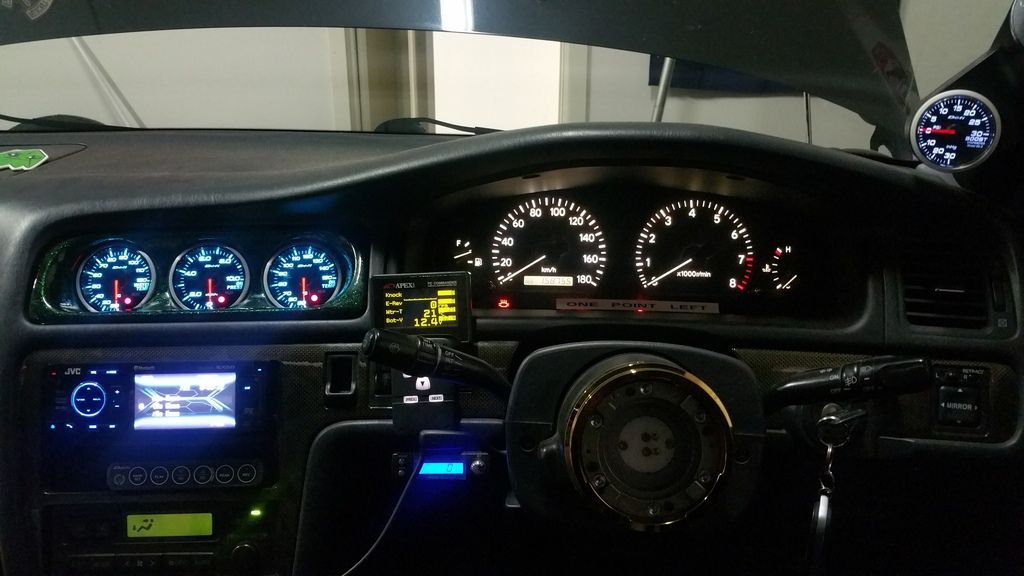 The gauge pod itself is a snug fit, but just doesnt seem to sit 100% in my opinion, i mean its not moving or anything but im tempted to use a bit of glue.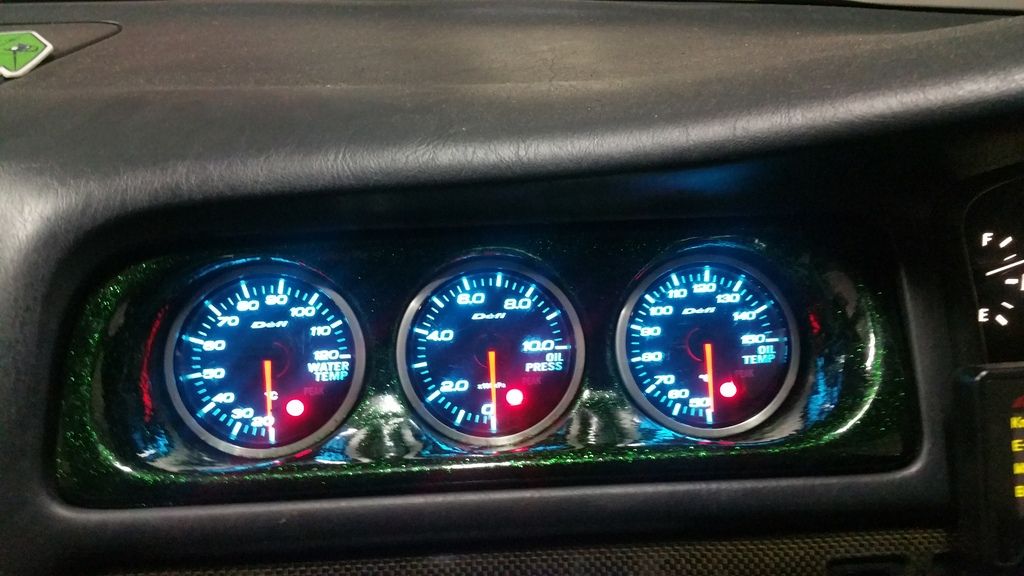 Regardless what gauges you plan on running, most electronic gauges will need the same 4wire power supply which you can get from the clock as I have done.

Hope this is of some use to some one some day